Fire Rated Doors
Every Fire Rate Fire Door is supplied with a Compliance Door Tag & Certified Fire Door Certificate (Conditions apply).
We supply an extensive range of fire doors, smoke doors & non-combustible lined doors & veneers in accordance with Australian Standards.
Our Fire Doors are Custom Made to Suit Your Residential or Commercial Fire Safety Requirements.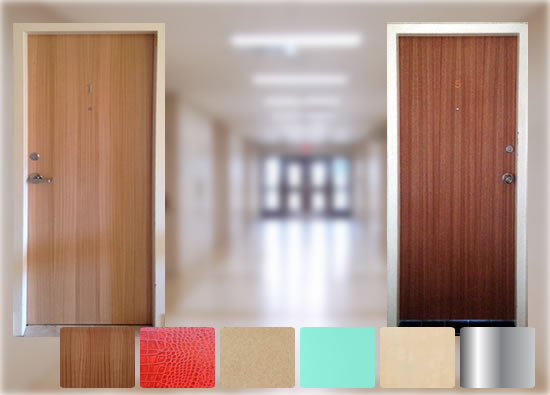 Show Filters
Require fire door installation?
Call us on 1300 850 960 or book online our installation team to take care of your doors.
Standard manufacturing: 7-12 working days. Fast manufacturing option:2-5 working days
Australian Standard: 1905.1 Fire Doors

1 Hour (-/60/30) – 4 hour (-/240/30)
Includes compliance tag(s)
Custom fire doors up to: 
2400mm High x 1200mm Wide x 37mm Thick – 2hr (-/120/30)
3000mm High x 1500mm Wide x 47mm Thick – 2hr (-/120/30)
Stock Doors available in 2hr (-/120/30) 
2040mm x 820mm x 37mm & 47mm
2040mm x 920mm x 37mm & 47mm
Average manufacturing lead-time: 7-10 working days
Factory Pick-up – Brookvale NSW 2100
Delivery option – Sydney CBD
Packed and strapped option ready for transport pick-up
Fire Rate has serviced Sydney and surrounding areas with fire safety doors since 2005.