Fire Door Services for
Real Estate Agencies
Fire Rate® provides Real Estate Agencies a fast reliable fire door repair and replacement or upgrade service to your owners and tenants.
We strive to assist Real Estates make safe any property damaged fire safety doors, frames and hardware. Forward the buildings address, contact name and number, plus any photo images and information to assist with a competitive professional service.
Residential, Commercial or Government Properties
Fire Rate® repair, replace and upgrade fire safety doors, frames and hardware to all residential, commercial or government properties throughout Sydney's CBD. Flexible onsite normal business hours and afterhours repair services also available.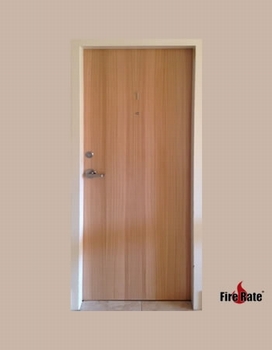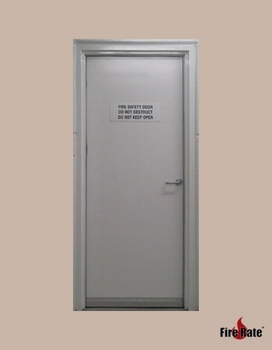 Our Aim
Assist Real Estates with building fire safety door issues or upgrades.
Failed fire doors from a fire inspection
Fire safety door upgrades required by council
Weather damage, brake-in's or vandalism
Fire door(s) cannot close/open correctly
Fire door hardware malfunctions
Making life easy for Real Estates
Fast, competitive repair and replacement or upgrade safety door services for residential and commercial building within Sydney's CBD
Fire door repair services for residential and commercial building requirements – Apartment entry fire doors, fire stair doors, final exit doors, tight fitting solid core doors, smoke doors, non-combustible lined service cupboard doors, steel sheeted security doors and custom veneers. Send us your requirements.
Our unit block needed several door repairs and some new doors, that our current fire inspection company failed. Fire Rate were better on price and now our doors look and work great. They even fixed my bathroom door.
We have 3 carpark fire exit doors that had some rust and water damage and they never closed or locked properly. We engaged Fire Rate to fix them & now they self-close and lock every time and our building is secure.
Enquire online on your fire door repair requirements
or call 1300 850 960
Replace & repair broken or torn door frame hinges
Full door & frame replacements
Repairs to existing fire door hardware
Replacements of fire door locks & Closers
Delaminating Door Repairs
Binding Door repairs
Existing Fire Door build-ups, to reduce excessive fire door gaps
Fire door Frame build-up
Non rated steel door frame conversions to comply as fire rated frames
Fire door gap reducers, for excessive side and head gaps of failed fire doors
Fire Door Closer adjustments, repairs & replacements
Fire door kick plate installations & repairs
Sequence selector repairs & replacements
Fire door pair head & bottom latches
Rim night latch repairs & replacements
Hold open closers & free arm closer installations, replacements & repairs
Fire door signage
Fire door split repairs
Tight fitting door repairs
Fire door latching repairs
Unit entry fire doors
Fire stair and final exit doors
Service cupboard fire, smoke and non-combustible doors
Single and double door (Pairs)
Frames, locks, closers and accessories